History of the Home Theater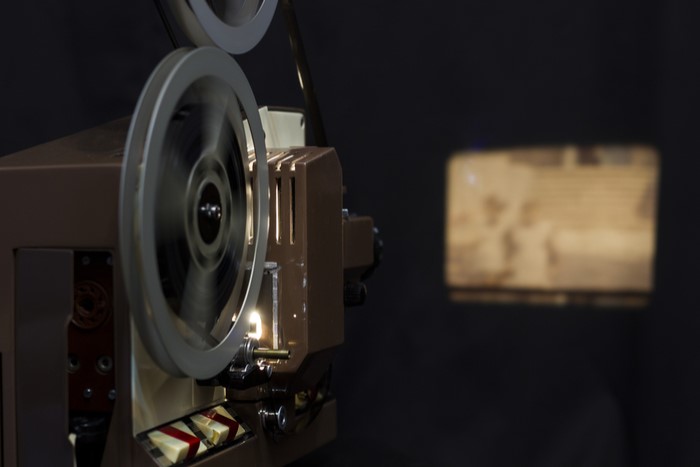 Watching a movie or playing a video game in your home theater is a fantastic way to relax on the weekends, and SeatsAndChairs.com is here to help you kick back and enjoy them. But did you know that the home theater is more than just a recent trend? Since the availability of film projectors and audio systems, people have renovated their homes to revolve around the cinematic. Here's a few facts about the history of the home theater and how it has evolved in the last few decades.
The Screening Room
As far back as the 1950s, home theaters became popular in the United States when Kodak 8mm cameras and projectors became affordable. Many of these early "home" theaters consisted of portable film reel projector and projector screens, which could be used by families to show home movies or even some commercial films. Dedicated rooms in homes were often called screening rooms and were outfitted with 16mm or even 35mm projectors as they became available. Mono sound wasn't of the greatest quality, unfortunately, and the cost of these projectors kept the home theater generally within the realm of the wealthy.
The Home Theater Revolution
The first known home cinema system was designed by Steve J. LaFontaine in 1974 for Kirshmans furniture store in Metairie, Louisiana. He built a special sound room which incorporated the earliest quadraphonic audio systems and a modified Sony Trinitron television for the image. Many of these home theater systems were sold before debuting at the Summer Consumer Electronics Show in Chicago, Illinois in 1982. That one demonstration is considered the beginning of the home theater revolution in the coming years.
Developing Technology
In the early to mid-1990s, home cinemas would typically be made of a Laserdisc or VHS player attached to a large screen and audio system. Developments like DVD-Video, Dolby Digital, DTS 5.1-channel audio systems, and updated LCD and CRT front-projectors made their way into American homes competing with big screen TVs in price and entertainment quality. More recent technologies like HD video, Blu-ray disc players, and audio systems with 6.1, 7.1, 9.1, 9.2, 10.2, and even 22.2 channels made home cinemas feel like real cinemas like never before.
Now you can experience your own home theater in style and comfort with help from SeatsAndChairs.com! Pick up a brand-new set of theater seats for your home theater or check out our used seat selection for a great deal. We've got what you need!