Three High-Class Home Theater Options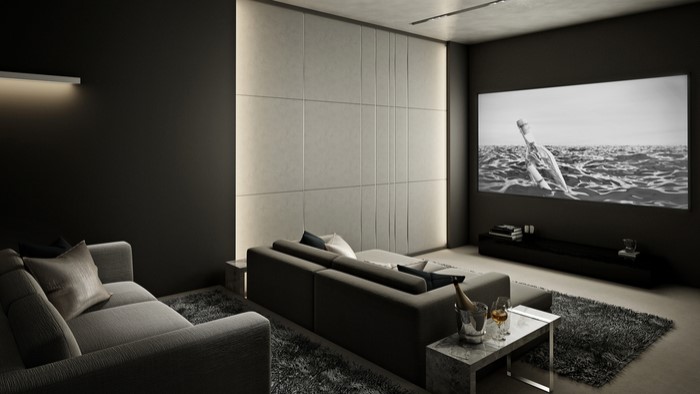 Today, home theaters come with a variety of exciting options, not unlike picking extra features in a new car. Home theaters are the entertainment center of your home and should reflect your home's sense of style. The projector screen, the speakers, and the popcorn are just the beginning; there are so many more options you can add to your home theater that will enhance your daily experience. So, treat yourself! From SeatsAndChairs.com, here are three high-class theater options that can bring even more cinematic immersion to your home.
Power Reclining Chairs
While reclining chairs have been in living and family for decades now, power reclining chairs are slowly taking their place because of their efficiency and comfort. With the touch of a button, you can adjust you seat to the exact position you desire (instead of simply reclining to one awkward position as manual chairs do). Better yet, most power reclining chairs are quiet and reliable. Take a load off your feet and your back when watching your favorite movies or playing your favorite games with a power reclining chair like these ones.
Truly Immersive Sound
Your speakers may be state-of-the-art, but have you ever wanted to feel like you're right in the middle of the action? Feel your seat tremble with the bass of the movie with a subwoofer attached to the underside of your recliner! Affectionately known as a "buttkicker" or "buttshaker", this little (or large) device turns all the low sounds into deep, spine-tingling vibrations. Plugged in to your sound system, "buttshakers" are perfect for movies, epic orchestral music, and modern video games.
Ambient Lighting
Watching movies with a bright projector can be a bit difficult on the eyes, especially with the house lights down low… Not to mention it's a bit difficult to find your seats with the lights off. Instead of blinding yourself to turn on the lights every time someone comes in, try installing ambient lighting at the base of your home theater's recliners, stairs, or wall recesses. It mimics the soft glow of commercial theaters and promotes safety while the movie's on.
Give some of these home theater extras a try today with help from SeatsAndChairs.com! We offer the finest new and used theater seating and recliners on the market for any home or commercial theater. Contact us today if you need any additional information on pricing or availability.